From March 15, China to permit travel agencies to plan group tours to Vietnam
Ms. Nguyen Phuong Hoa, Director of the Department of International Cooperation, met with Mr. Banh The Doan, Cultural Counselor, China Embassy in Vietnam, in the afternoon on March 8, 2023, at the Ministry of Culture, Sports, and Tourism's main office.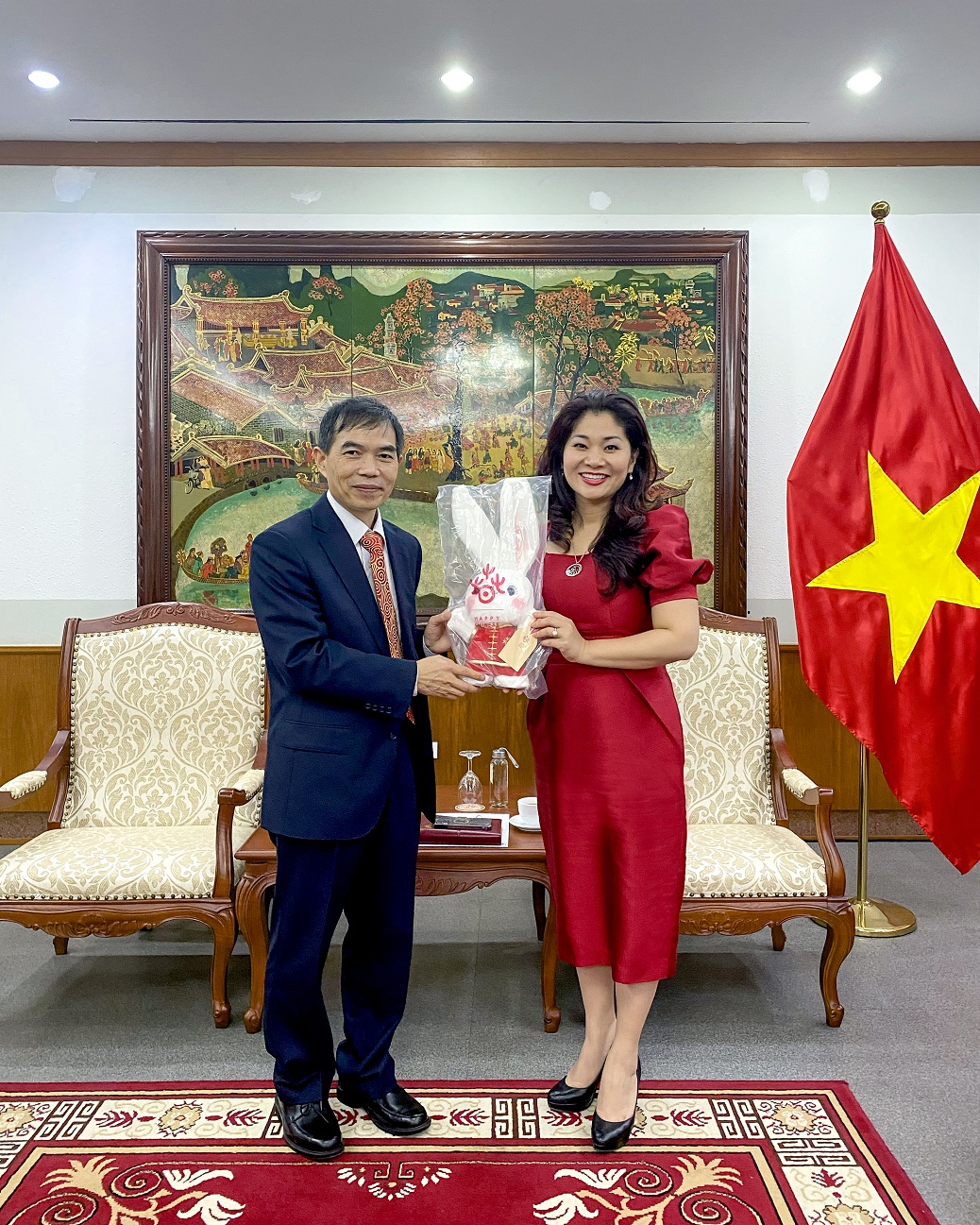 Counselor Banh The Doan stated that prior to the Covid-19 epidemic, tourist cooperation between China and Vietnam was highly strong, benefiting the people of both nations and actively building the China and Vietnam friendship. China always values Vietnam's recommendations and pays attention to them. The Chinese government has chosen to include Vietnam on the pilot list to allow group tours for the second phase from March 15, 2023, and the ambassador and counselor to the ministry of culture, sports, and tourism of Vietnam are authorized to make this announcement.
The Counselor said that Vietnam's recent efforts to revive international tourism are persuasive and inspiring; in February 2023, Vietnam received more over 932,000 foreign tourists, exceeding the goal that several ASEAN nations had set for themselves for the post-Covid-19 era. It is anticipated that foreign tourism to Vietnam would expand significantly in the future years. The obligation to produce PCR test results 48 hours in advance will no longer apply to tourists entering Vietnam, who will instead simply need to provide fast test results or arrange 2% probability tests. The Chinese side wants to keep cooperating closely with Vietnam to safeguard the legitimate interests of visitors from both nations. Director General Nguyen Phuong Hoa praised the Chinese side for listening to Vietnam's exchanges and coordination in order to modify cooperation in the tourist sector. This is the outcome of the efforts made by both parties at all levels and sectors to resolve the aforementioned issue; it is excellent news for the whole tourism sector as well as Vietnamese citizens who yearn to be able to travel freely following a protracted Covid-19 pandemic. The two sides will continue to work closely together while supporting the healthy growth of tourism in the two nations.
At the meeting, the Counselor announced that in 2023, China will host a number of significant cultural, sporting, and tourism events, including the 19th Asian Games in Hangzhou City, China (September 2023), the Student Sports Festival in Chengdu, China (July 2023), and a number of art exchange activities that will be coordinated by the two sides.
Au Viet Hung
---
Source: https://vietnamtourism.gov.vn/post/48249?utm_source=zalo&utm_medium=zalo&utm_campaign=zalo&zarsrc=10